Maria Cristina Pascerini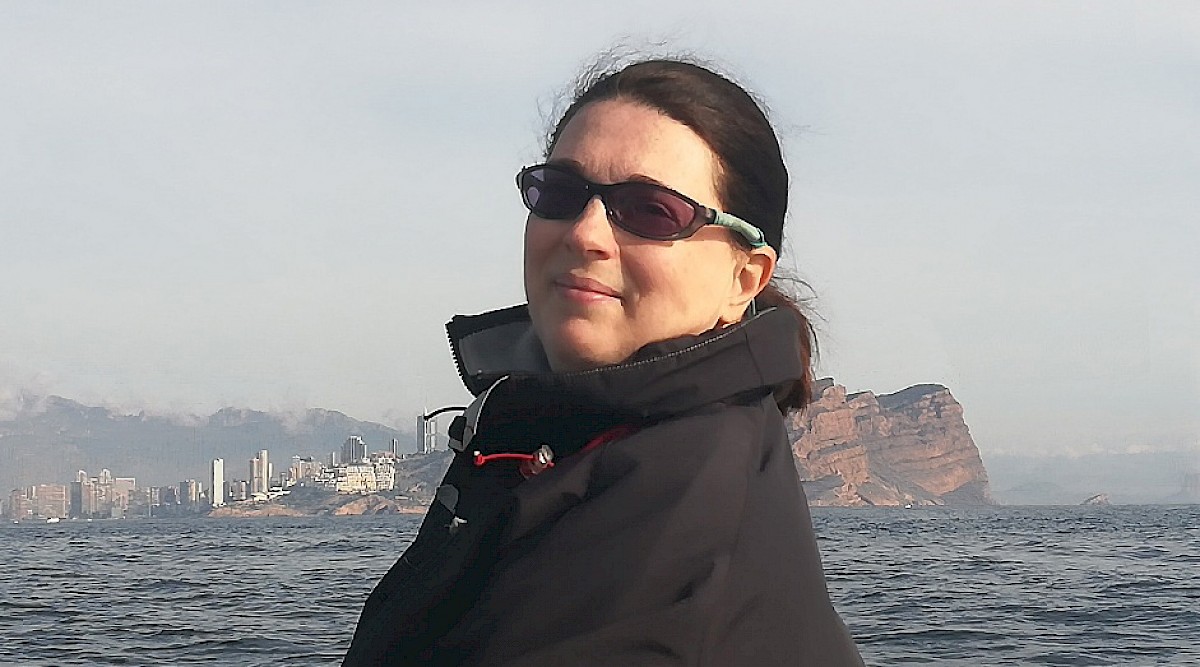 Italian-born and Madrid resident Maria Cristina Pascerini is coming to Canada to present her research on the scientific expedition of Alessandro Malaspina, an Italian explorer that led Spanish expeditions to the Northwest Pacific Coast.
Pascerini dedicates her research to philosophy, history, art and literature. She will participate in the Hispanic Congress that will take place in Vancouver from June 5–7, 2019.
Tell us a little bit about you and your work. How is the relationship between the two of them? Tell us about the journey that has brought you to where you are professionally? What do you love about your work?
I've been working on Spanish culture for several years, and I love it. As an Italian living in Spain, I'm very interested on figures and subjects related to both countries. Researching into them is for me the way to get a deeper knowledge of my two cultures: the one I come from, and the one I live in.
What is unique about your work?
I'm devoted to the subjects of Philosophy, History, Art and Literature, even though I have to sacrifice my time off to it. I may give a lot of hours in libraries or at my desk to go on in a research.
What has brought you to Canada? What is your relationship with this country? How did you get to research about Vancouver Island and Malaspina expedition?
I've long wanted to know Canada, its modern cities and wild nature. Moreover, the Canadians I've met are very kind people. The research about the Malaspina Expedition and its stay at Nootka Island, which I've developed out of the studies of the Enlightenment in Spain, is the opportunity I was waiting for in order to make this journey.
Do you have any new projects in mind? Professionally speaking, which direction are you going?
I've got several projects planned and I choose to pursue them as long I have access to relevant information. One of them is to investigate the different aspects of the Malaspina Expedition.
What would you bring to an expedition?
An expedition needs a comprehensive general preparation. Without any doubt I would take a camera and a notebook with me in order to chronicle the travel.
What did you want to be when you grew up?
As I was a child I dreamt of travelling and knowing new places. I travel whenever I can, because I like to go into my two cultures and to learn about the ones of other countries.
A special place for you in Spain?
Madrid, the city I live in and love. Not only because of its streets and history, but also because of its people, who love to enjoy life.
What song is stuck in your head?
I love the songs by Joan Manuel Serrat. Sometimes I find myself humming Mediterraneo.
Which book do you carry in your backpack?
I carry Don Quixote by Miguel de Cervantes, with its adventures and challenges, although only in my mind, not physically. It's easier now with technology. It has taught me so much, but I still learn from it.
Tell us about a special movie for you?
I'm fond of Campeones (Champions) by Javier Fesser, one of the latest Spanish movies I've seen. It's original and entertaining, I saw it at the movie theater with my Spanish family.
Tell us about a special show/performance for you?
A few years ago I was touched by the performance of Blanca Portillo in the role of Segismundo in Life Is a Dream by Calderón de la Barca.
And an artwork piece?
I was impressed by El Sireno (The merman) by Francisco Leiro, that oversees the city of Vigo. I think it's striking and stereotype-breaking.
If you could change something –anything– what would you change?
There are so many things that could be improved. I would like that culture were accessible to everyone, so that nobody would be left outside. I think that the contact with other ways of living and thinking can make us better persons.