From Goya to Dalí: From Whim to Nonsense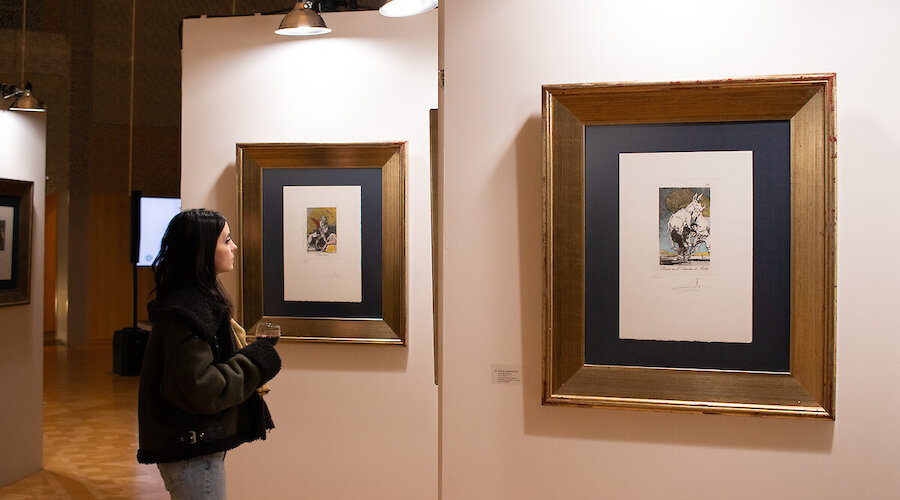 The exhibition brings together two groundbreaking Spanish artists: Goya was a forerunner of contemporary art and Dalí one of its greatest exponents worldwide.
Goya y Dalí: Del capricho al disparate presents engravings that are a rarity, but also represent a unique opportunity to contemplate in the city of Ottawa Los Caprichos, reinterpreted two hundred years later by Dalí's brush from his surrealist point of view in full color.
Francisco de Goya's Caprichos were created between 1793 and 1798, engraved with etching, and constitute the first series of Spanish caricature prints. Salvador Dalí was inspired by this series, and with his unparalleled creativity and sharp eye, turned it into 80 works with a profound surrealist imprint. He tackled this task between 1973 and 1977 and since then his series Disparates has become part of the canon of surrealist painting worldwide.
These plates present the social criticism of Caprichos integrated to the surreal world of the dream of reason, of the Goyaesque-Dalinian Disparates. They combine the complex genius of Goya's art and Dalí's surrealist universe, integrating in harmony the scenes of Goya's caprices.