From My Cold Dead Hand: Cervantes and the Public Humanities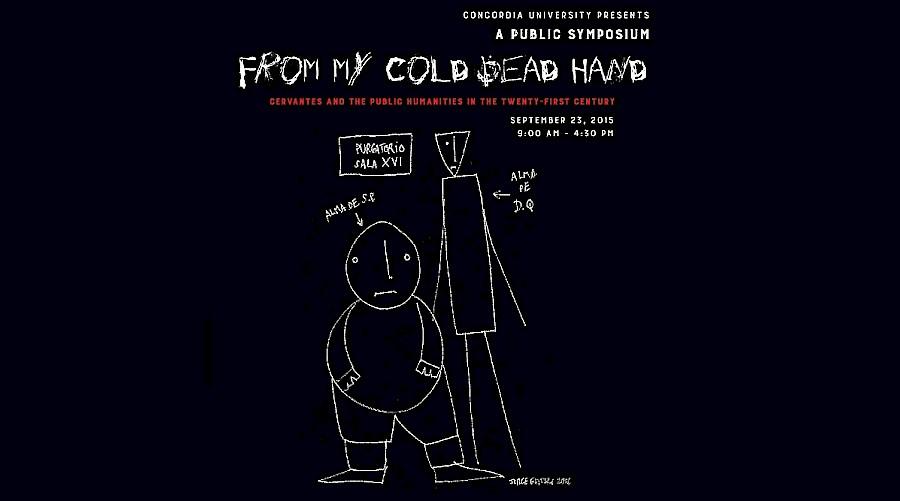 A symposium about Cervantes at the University of Concordia.
Program:
9 am – Welcome.
9:15  am– Julio Baena, University of Colorado at Boulder: The Fetish Speaks (Drowning Cervantes' Text in a Loud Silence).
10:30 am – William Egginton, Johns Hopkins University: Twilight of the Idyll: How Cervantes Pulled Fiction Out of the Grave of Pastoral.
11:45 am – Moisés Castillo, University of Kentucky: Humanistic Lessons from Cervantes's Theatricality.
1:00 pm – Lunch.
2:00 pm – David Castillo, The University at Buffalo: Cervantes and Media Literacy in the New Humanities Classroom.
3:15 pm – Brad Nelson and Vivek Venkatesh, Concordia: Spectacles of Hate Speech: An Exemplary Approach to Transgressions in Black Metal.