Duende Flamenco Festival 2019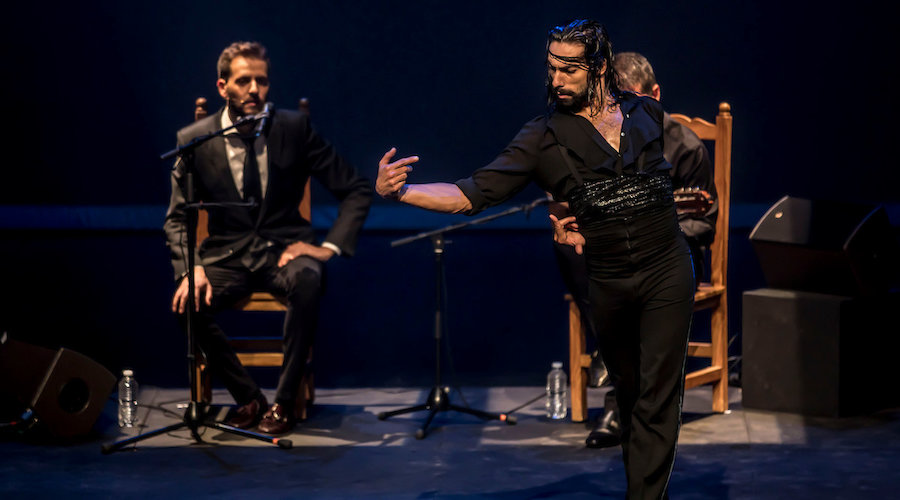 The fifth edition of the festival features innovative dance from two of the world's top Flamenco performers –Eduardo Guerrero and Isaac Tovar– along with iconic local dancers and acclaimed Spanish cinema.
Declared by UNESCO as one of the Masterpieces of the Oral and Intangible Heritage of Humanity, Flamenco is a dance that's felt as much as it's seen. Since it arose in Andalusia, Spain, more than 200 years ago, this powerful art form has spread across the world and continues to bring people together for unforgettable performances.
Highlights of the festival include:
Esmeralda Enrique is an award-winning dancer trained in Flamenco and Spanish Classical dance. In 1982, she founded the Spanish Dance Company which has earned critical and popular acclaim in Toronto. The company has received two Dora Mavor Moore Awards, and was voted Toronto's Best Dance Company by NOW Magazine in 2015.
The iconic matriarch of Toronto's flamenco community opens the Festival with an intimate and energetic dance performance. She will be joined by her acclaimed Spanish Dance Company.
After the performance, the festival's opening features a reception with an authentic cuadro-style Flamenco performance from leaders of the city's Flamenco community, including from Flamenco Tablao Toronto.
One of Flamenco's greatest contemporary stars, Eduardo Guerrero debuts in Canada. Known for dancing with brutal fury and style, Guerrero never loses the magesterial elegance that is his hallmark.In this award-winning show, Guerrero extends the limits of Flamenco with his contemporary style and deeply personal interpretations. Desplante also features the vocals of Manuel Soto Contreras and the evocative guitar technique of Javier Ibañez.
Encuentro, Spanish for meeting, is a collaboration between four Flamenco artists: a guitarist, a pianist, a percussionist, and a dancer. Immersed on stage in their individual art forms, they come to find each other's rhythms, giving rise to the performance's name. Encuentro features acclaimed Flamenco dancer Isaac Tovar in his Canadian debut performance. Tovar, a former soloist at the Ballet Nacional de España, gives traditional Flamenco dance new dimension when performed alongside modern instrumentation, such as the piano –uncommon in Flamenco.
Opening the evening are Wen Zhao and Roman Smirnov, a cross-cultural duo that blends flamenco guitar, tango, and Chinese Pipa folk music. Stay after the performances for a meet and greet with the artists.
---
Related programming