Ramona at the 2023 European Union Film Festival in Ottawa
Andrea Bagney's debut feature, largely shot in black and white in a stylistic nod to the French New Wave of the 1960s, represents Spain at the 38th edition of the "European Union Film Festival" in Ottawa.
This year's edition of European Union Film Festival showcases both emerging filmmaking talents as well as recent works by established directors, including Ramona by Spanish director Andrea Bagney:
Ramona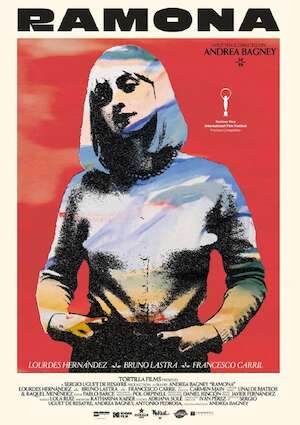 Directed by Andrea Bagney, Spain, 2022, 80 minutes.
In Spanish with English subtitles. Watch trailer.
With Lourdes Hernández, Bruno Lastra and Francesco Carril.
Ramona has just moved to Madrid with her boyfriend Nico, and wants to start from scratch: She wants to be an actress, she wants to be a mother, she wants to live in Lavapiés. The day before her first audition she meets an older man, Bruno, with whom she has an instant and strong connection. Ramona runs off, scared of her own feelings, but the next day she discovers that Bruno is the director she was supposed to meet. The opportunity is too big to pass and, encouraged by Nico, Ramona decides to go for it.