Ottawa International Animation Festival 2022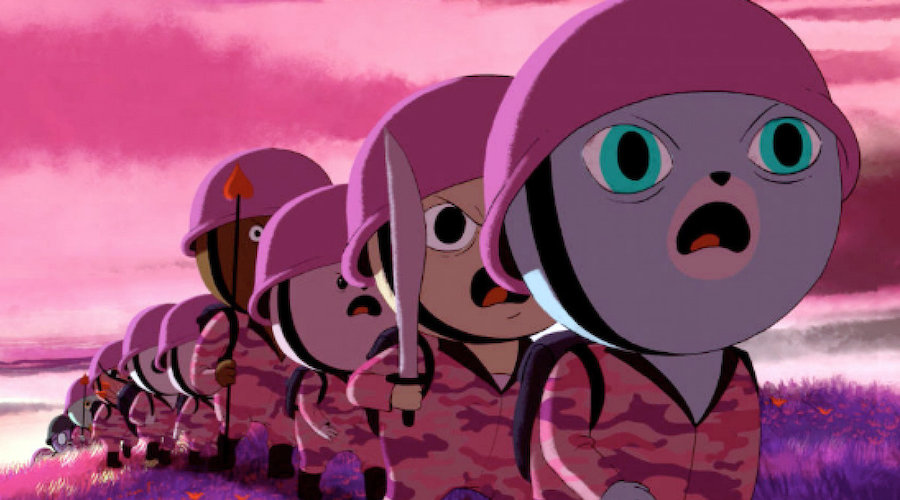 This year's edition of the "Ottawa International Animation Festival," North America's oldest and largest animation festival, features two Spanish films: "Unicorn Wars" by Albert Vasquez and "Bonjour Douala" by José Ramón Bas.
This 5-day, competitive, Oscar®-recognized film festival running September 21-25, has grown into one of the most significant film events in the world since its launch in 1976, running every September in the Nation's capital.
On September 23, 7:15 pm.
On September 24 at 9:15 pm.
At ByTowne Cinema, 325 Rideau St, Ottawa, ON K1N 5Y4. Buy tickets.
Directed by Albert Vasquez, Spain / France, 93 minutes.
Feature film competition. Watch trailer.
The little bears army indoctrinates young recruits to lead them to a war they have started against the unicorns because they represent a threat for the security of their people. Two brothers; Bluey and Tubby, along with a group of new recruits without experience, will be sent on a dangerous mission to save the Magic Forest…Will the little bears be up to the challenge?
Bonjour Douala
On September 22 at 1 pm. At Ottawa Art Gallery: Alma Duncan, 50 Mackenzie King Bridge, Ottawa, ON K1N 0C5. Buy tickets.
On September 23 at 3 pm. At ByTowne Cinema, 325 Rideau St, Ottawa, ON K1N 5Y4. Buy tickets.
Directed by José Ramón Bas, 2022, Spain / Cameroon, 5 minutes. World panorama.
This animated short is a journey through the city of Douala, one of the most important ports in West Africa, in Cameroon. Like a small road movie we enter into the movement of motorcycles and people while fantastic situations occur with a curious final outcome.