Ron Lalá & Compañía Nacional de Teatro Clásico: Somewhere in Quixote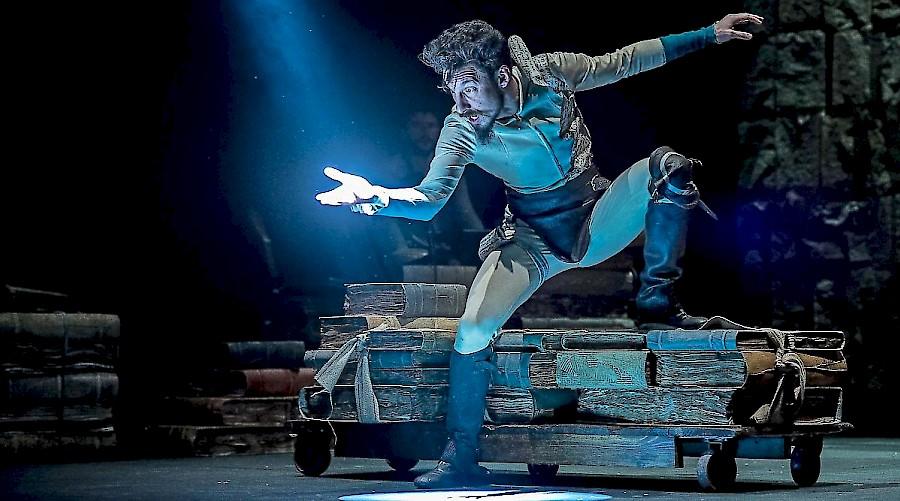 In a large imaginary library, the hidalgo Alonso Quijano is recreating his great deeds as a knight-errant while Miguel de Cervantes is writing his masterpiece…
Who is more real, Cervantes or Don Quixote? Who is dreaming and who is living? Ron Lalá presents its version of Don Quixote de la Mancha: a great theatrical adventure, words and live music to experience all the wit, magic, rebelliousness, sadness and depth of an immortal work. A coproduction by CNTC and Ron Lalá.
About CINARS
Since 1984, CINARS has organized one of the most important international showcase and networking event every two years. The weeklong Biennale gathers around 1,500 participants from over 40 countries and presents more than 170 shows from Québec, Canada, and abroad.
After 16 editions, the CINARS Biennale has made a name for itself as an indispensible multidisciplinary event in which one can develop real international touring opportunities, build solid relationships with professionals from all over the world, as well as sharpen one's professional skill-set and knowledge base.
The 17th edition will take place in Montreal from November 14 to 19, 2016. View full program.