Call Confession and The Search at Hot Docs 2019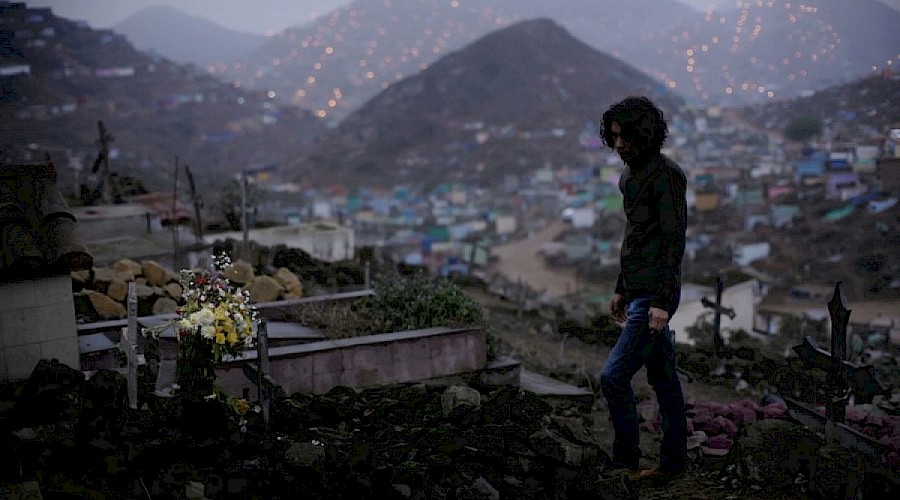 Running April 25–May 5, the 26th edition of North America's largest documentary festival brings over 200 films from Canada and around the world to Toronto audiences, including the two Spanish shorts "Call Confession" and "The Search."
On Friday, April 26 at 3:00 pm. At Scotiabank Theatre Toronto, 259 Richmond St W, Toronto, ON M5V 3M6.
On Saturday, April 27 at 8:15pm. At Innis Town Hall, 2 Sussex Ave, Toronto, ON M5S 1J5.
Directed Arturo Aguilar, Spain / Mexico, 2018, 9 minutes. In Spanish, Catalan, with English subtitles.
International premiere. Watch trailer.
Near the village of Aspa in Catalonia, a hunter succumbs to his killer instinct and inexplicably shoots two wildlife rangers he happens upon in an olive grove. When he puts through a call to emergency services, he finds it nearly impossible to articulate why he pulled the trigger.
Part of the Animal Magnetism Shorts Program, Call Confession share screenings with other short movies: Acadiana (9 minutes), Animal Bridge U-3033 (12 minutes), The Pigeon Keeper (10 minutes), Then Comes the Evening (28 minutes) and Waiting for a Miracle (14 minutes). This collection of shorts reveals the push/pull, love/hate, friend/food tension that pervades our interactions with the creatures we raise as livestock, hunt for sport, keep as pets and see as a reflection of ourselves.
On Thursday May 2 at 8 pm. At Scotiabank Theatre Toronto, 259 Richmond St W, Toronto, ON M5V 3M6.
On Sunday May 4 at 2:30 pm. At Scotiabank Theatre Toronto, 259 Richmond St W, Toronto, ON M5V 3M6.
Directed by Mariano Agudo and Daniel Lagares, Spain / Peru, 2018, 75 minutes. In Quechua, Spanish with English subtitles.
Canadian Premiere. With director Daniel Lagares in attendance. Watch trailer.
On May 17, 1980, an internal conflict erupted in Peru. The ensuing scorched-earth military campaign between the government and the guerrilla group known as the Shining Path—a group who terrorized Peru with assassinations, bombings, beheadings and massacres—was one of the bloodiest wars in Peruvian history since European colonization. Caught in the conflict were rural and Indigenous communities, and the deep wounds left behind still plague the country. This film follows three subjects from different sides of the war who boldly face the past, holding memory and truth at the centre of their stories. In their quest to heal from loss and violence, their journeys play an important part in bringing about reconciliation and mending a country shattered by conflict.
Co-director Mariano Agudo is a documentalist in the Andalusian production company Intermedia Producciones, of which he is the founder. The images he creates show social awareness and sensitive aesthetics. Among his works are Prisoners of Silence, Yindabad, La Partida, Desde la Oscuridad, or Guillena 1937.